Center Sound Records is excited to announce the debut album release from Contemporary Christian group New Covenant. Their album, Grassroots, is available now at the group's live performances or you can order online below.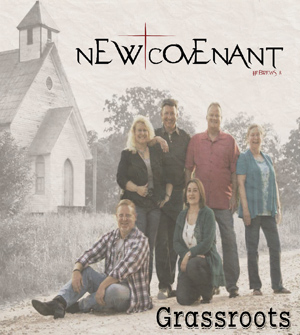 Follow New Covenant For News & Tour Dates
The Gospel group, New Covenant, formed in 2001, originates out of Wendell, North Carolina. Each singer met through Central Baptist Church, which creates a strong continuity among the group. They bring to the stage a blend of Contemporary Christian, Praise and Worship, and Southern Gospel, and they are also known to take their audience through a nostalgic journey of 50's and 60's music from time to time. The stage is filled with laughter, energy and a positive message.
New Covenant is comprised of Larry Johnson, Sherry Gammon, Joanna King, Jeremy Gamble, Angela Millenbaugh and Caleb Weger. Each member has the versatility of singing various vocal parts, and together they bring a casual yet spirited performance to a variety of musical venues. Collectively, the singers have an extensive background and experience in the music arena. From trios, quartets and choirs to professional bands, in addition to instrumental, songwriting, radio and studio work, each member brings a special flavor of talent that enhances their overall essence as a performing group. Roots run deep and wide as the individual members originate everywhere from Central and Eastern North Carolina, to Central Alabama, Texas and across the "pond" in England.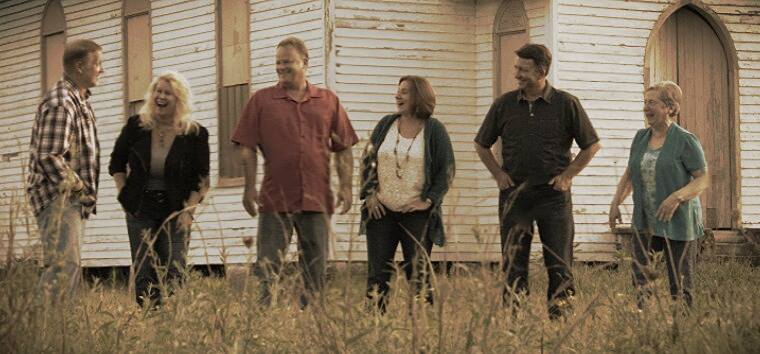 New Covenant's performance opportunities have been as diverse as where they originate! These range from invitations to perform in the North Carolina Governor's Mansion to ministering in the streets of Baltimore. From ushering in the Christmas season up in Blowing Rock, North Carolina to down where the tide rolls deep in Alabama, they continue to expand their territory from the mountains to the coast.
While continuing their weekly engagement with their congregation in praise and worship, reaching out to the community has become a solid belief among the group members. They bring joy and smiles that span from the younger to the older generations through a monthly ministry at Carillon Assisted Living in Knightdale, NC. Partnering with the volunteers, staff, kids and their families at the Ronald McDonald House in Chapel Hill has become a favorite of the group members as well.
New Covenant may deliver a mix of familiar music from some of the industry's favorite musical genres in a style all their own but they never forget the true "Source" of their inspiration. Hebrews 8 was embraced as the official scripture to represent their group name, their purpose and their reason to celebrate, in song, a "newness of life". The crimson color of the cross within the New Covenant logo is a reminder of the ultimate and final sacrifice made to solidify God's promises that outlive any other. The mission of this group is to bring the truth of God's love, the eternal hope found through their Lord and Savior Jesus Christ and joy in the hearts of those who are hurting and hungry for His divine peace… all through the healing power of music. The calling is real, the message is pure and the passion is bold. Come just as you are and celebrate with New Covenant!